You may already be acquainted with the Pebble smartwatch. One of the best and most successful ideas to have come out of Kickstarter, the watch was an instant hit with a lot of smartphone owners for being able to pair with your phone and display important information on its e-paper display.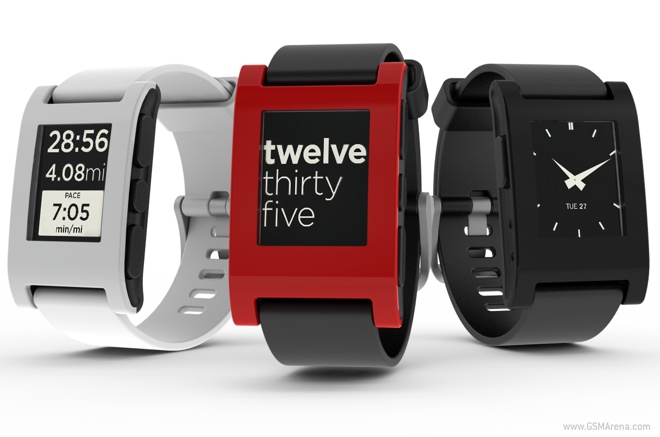 Now, after some delays, the watch is finally ready and will be shipping out to the Kickstarter backers starting January 23.
In case you don't know much about the Pebble, it is a Bluetooth-based smartwatch that pairs with your smartphone and shows messages and calls directly on its screen as they arrive. It even lets you control the music playback on your phone without you having to take it out of your pocket. The watch can also interact with any third-party app you may have on your smartphone, if the app allows this functionality.
The Pebble has an e-paper display which saves power compared to an LCD and has a backlight for seeing it in the dark. It comes with multiple clock faces and you can use the SDK to create more. It has a simple interface that can be accessed from the four buttons on the side and there is a MagSafe-style magnetic charging port as well. The Pebble watch is said to receive regular updates in the future, which will be pushed wirelessly to it through the companion app on your iOS or Android smartphone.
No word yet on when the watch will be ready to ship to customers and at what price.