The Pebble smartwatch has been gaining in popularity since its release, and the promising Kickstarter project has led to a full-fledged company now with some 190,000 Pebbles sold worldwide. With this latest update, Pebble has announced full support for iOS 7 notifications.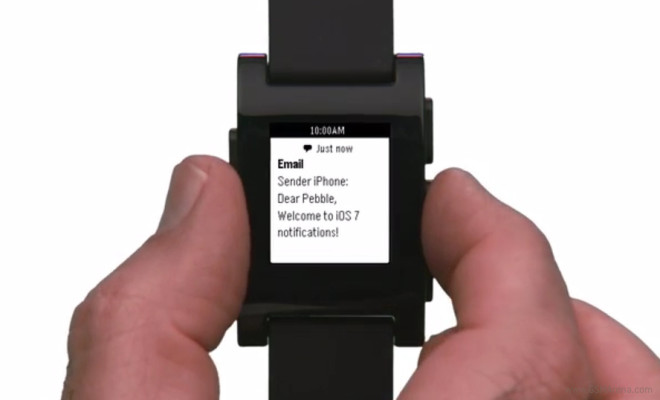 Alongside extended notifications support for, Pebble has also announced the release of version 2.0 of its SDK.
If you've read our Pebble review, then you know that the Pebble is all about notifications. With new iOS 7 integration, you can choose which updates you'd like to see from your watch, including Calendar, Messaging, Maps, Flipboard, and more. Check out this video for what the new update brings:
Pebble SDK 2.0 now includes four new APIs: Javascript, Accelerometer, Data Logging, and Persistent Storage. This enables Pebble developers to create apps which interface directly with the web, log data without needing to be connected to the phone (very useful), as well as store info on the watch itself.
Pebble has revealed that 50+ apps are currently available on the iOS and Android marketplaces, some 2,200 apps and watchfaces on www.mypebblefaces.com, and an impressive 80,000 watchfaces created on www.watchface-generator.de.
Look for update notifications from your Pebble app to get the newest firmware for your smartwatch.