PCWorld did a meticulous shootout with the new iPhone 4S, the iPhone 4 and some of the best Android shooters. The shootout covers both still and video capturing capabilities and includes a point-and-shoot camera as a control.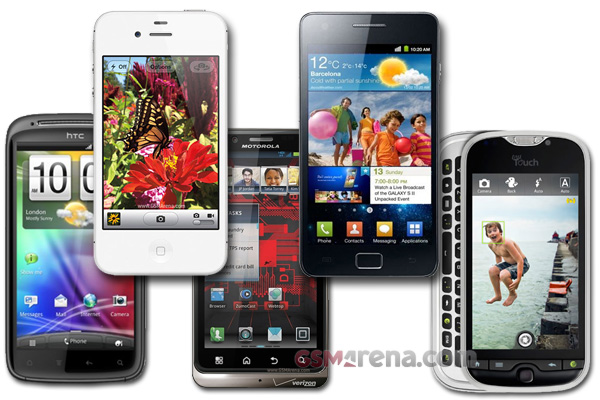 Here's what PCWorld found, along with our commentary on the sample images.
For still shots, the HTC-made T-Mobile myTouch Slide 4G ranked first, but it, the Samsung Galaxy S II and the iPhone 4S received nearly equal scores.
The 4S was commended for its spot on white balance and being the most well-rounded, while the Galaxy S II excelled in evenly exposing photos. The myTouch Slide 4G won out with impressive sharpness and accurate colors.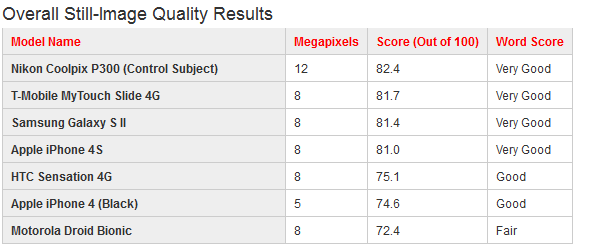 Source: PCWorld
When it comes videos however, the myTouch tumbled to the bottom. The Galaxy S II was placed first (second only to the point-and-shoot) but it was scolded for poor low-light performance. The iPhone 4S was awarded only slightly higher scores than the iPhone 4, despite the higher resolution.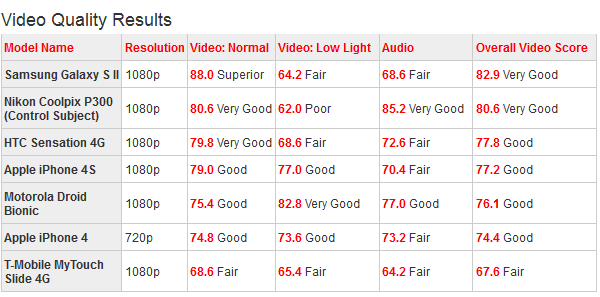 Source: PCWorld
You can check out the PCWorld article for more details on how and why each phone got the score it did. There are also detailed breakdowns of the sub-scores used to calculate the final result.
We took a look at the samples they provided and we have few thoughts on them too. We ranked the phones differently, especially when it came to video recording. Here's the list of who won and where the iPhone 4S placed:
Still image quality with flash
Samsung Galaxy S II wins, iPhone 4S places third
Still image, no flash
T-Mobile myTouch Slide 4G wins, iPhone 4S comes in second
Resolution chart
iPhone 4S comes out on top
Video quality
iPhone 4S wins
Video quality, low-light
Motorola Droid bionic wins, iPhone 4S is second
Don't forget to chime in with your opinion on the image quality of the phones too.