Parrot has introduced five connected toy drones which can be controlled using smartphones. The new FreeFlight 3 app has been released which can be used on iOS or Android based smartphones or tablets.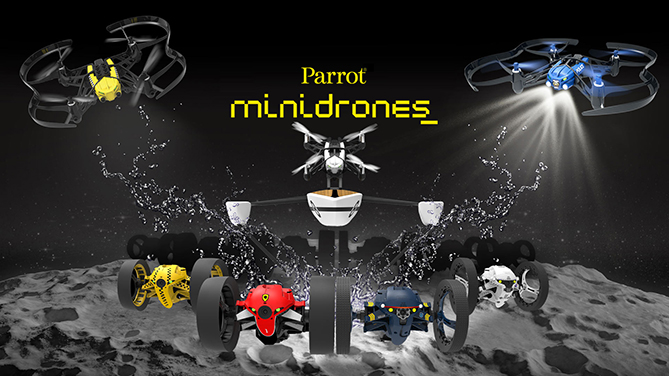 Three different MiniDrones lines are Jumping Drones for land at $189, Airborne Drones for night patrol $129, cargo carrying ones at $99, and the hybrid Hydrofoil Drones at $179 that can even sail on water.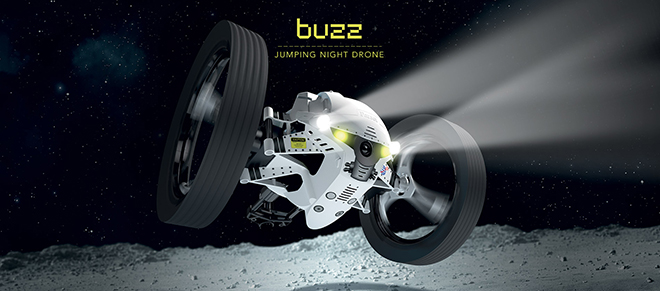 The Jumping Night and Race family MiniDrones are two-wheeled drones packing a camera that can record up to 4GB worth of videos along with a speaker and a mic. The Jumping drones can jump up to 2.5 feet in the air to perform acrobatics and still land on their wheels. Controllable over Wi-Fi 2.4 GHz or 5 GHz bands, the Night and Race family drones are available in three characters – Diesel, Buzz, and Marshall.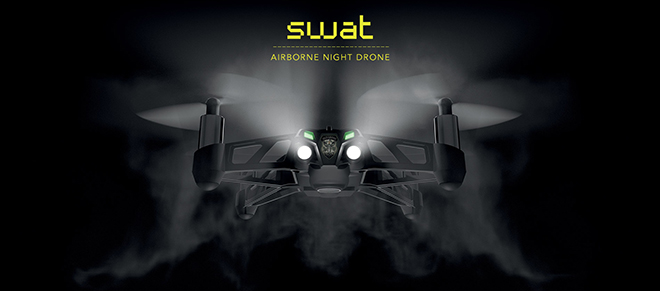 Airborne Drones lineup includes Night and Cargo models that come with polyamide hull for protecting the propellers. Sporting a camera and ultrasound sensor, these are night patrol drones which also integrate a 3-axis accelerometer and a 3-axis gyroscope. One can even control the headlight intensity or put them into flashing mode. Airborne Night drones are available in Blaze, SWAT, and McClane characters. Meanwhile, the Airborne Cargo drones can be used to carry toys or figurines and are available in two characters – Travis and Mars at $99 each.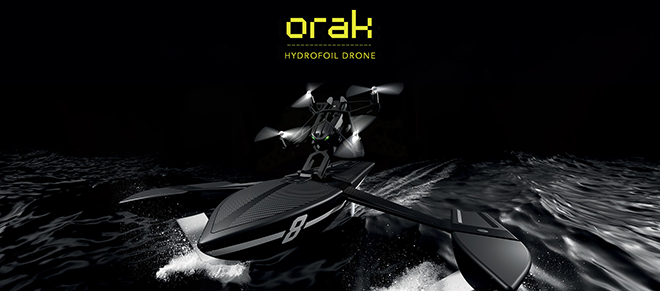 Hydrofoil Drones bear the hybrid capabilities of hovering over water and normal flight The hydrofoils attached to the drones make it sail smoothly on fresh water. Hydrofoil Drones are available in two characters – Orak and New Z.