It looks like another member of AT&T's quickly growing LTE lineup is about to break its cover. The waterproof Pantech Element tablet is bound to join the 4G party on January 8, and bring a touch of ruggedness to the carrier's Android lineup.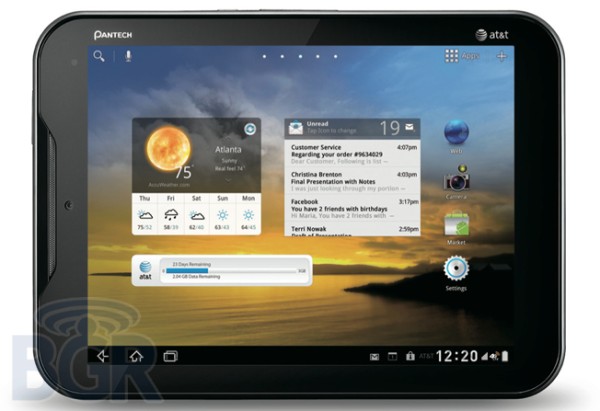 The Pantech Element will feature a dual-core CPU, clocked at 1.5GHz and 16GB of built-in memory. An 8″ display with "Piezo Motor" haptic feedback and yet to be known resolution will be on board as well. Two cameras will help you capture photos and videos – a 5MP snapped, capable of recording full HD videos on the back, and a 2MP front-facing unit with 720p video capturing at the front. Android 3.2 Honeycomb will be the OS out of the box.
The waterproof capabilities of the slate might be a tad exaggerated though. The device's rating of IP 57 means that it is capable of enduring splashes of liquid, as long as all its ports are closed. This means that using it in your swimming pool or bathtub is probably not a good idea.
The Pantech Element will cost $299.99 on a two-year contract and $449.99 commitment free. We will likely spend time with the device during our live CES coverage next week, so expect some fresh impressions soon. In the meantime, feel free to tell us what do you think of the LTE newcomer in the comments section below.