Freshly announced last week during AT&T's developer conference in Las Vegas, the Pantech Discover aims to rewrite the rulebooks for a budget Android smartphone in the United States. Priced at only $49.99 with a contract, the LTE handset offers better hardware specs than many members of the top-tier Android establishment at the moment.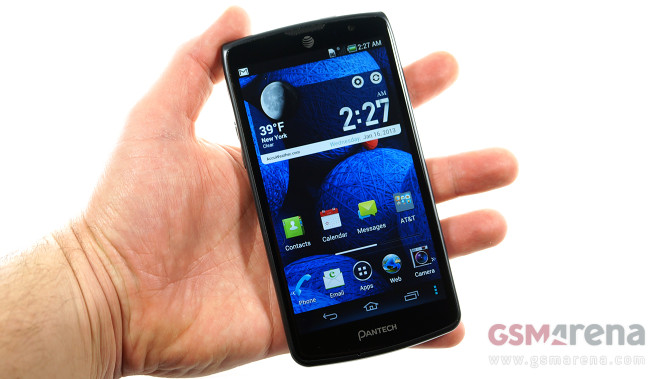 The Pantech Discover features a Qualcomm Snapdragon S4 chipset with a 1.5GHz dual-core CPU and a gig of RAM. There's 16GB of built-in memory and a microSD card slot for further expansion. The display is a 4.8″ LCD unit with HD (1280 x 720 pixels) resolution. A 12.6MP rear camera, 2MP front unit, and full connectivity suite are also on board.
The device also packs dual 3D surround sound speakers – not a typical feature for an Android smartphone. A user-replaceable 2100mAh battery powers the device.
With a curvy body uncluttered by unnecessary buttons, the Pantech Discover is a handsome-looking smartphone. It feels solidly built too.
Once you power up the device, you will find Android 4.0.4 on board, which has been heavily customized by Pantech. See it in action below.
There is no doubt that the Pantech Discover is a curious Android smartphone proposition. We will be taking a closer look at it in an upcoming review.