Pandora for iOS got treated to an update which brought alarm clock functionality. The new feature complements the previously added sleep timer function of the popular music streaming app.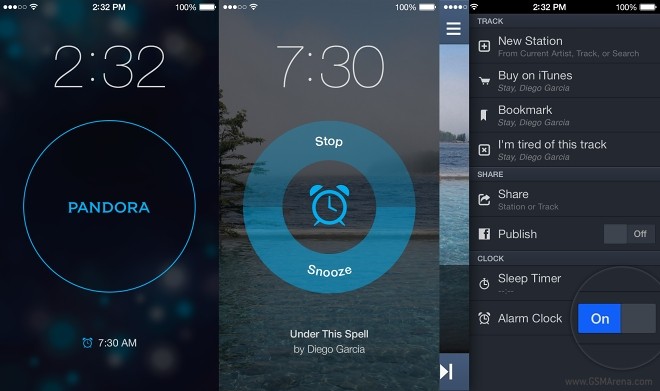 The Pandora for iOS alarm clock feature allows users to wake up to the tune of their favorite music station. As expected they can choose to snooze, turn off, or keep playing the music station. The snooze function can also be activated by a shaking gesture in case you don't want to open your eyes.
The new Pandora app functionality is bound to make it to the Android version as well. There is no timeline on its availability however.