Users of the popular Pandora service on Android will be glad to know that the latest version adds a much requested feature to the app. You can now set an alarm from within the app and choose to wake up to your favorite music streamed straight to your phone.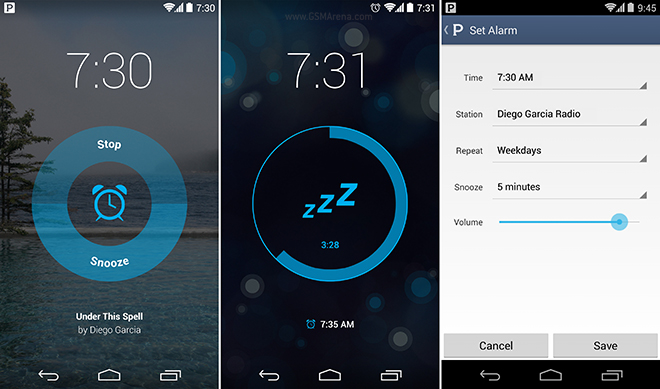 The app lets you choose a simple alarm along with a snooze timer if that's more more your thing. You will a see a timer on the screen when you snooze the alarm showing you how much time is left.
Along with being able to wake you up, the app also lets you play music till you fall asleep using the timer function.
The updated app is now on the Play Store and can be downloaded from the link below.