Touch-operation is all the rage in the world of mobile phones right now but digicams like the newly announced Panasonic DMC-FX70 (a.k.a. FX75 outside Europe) are still pretty rare. The 14 megapixel camera relies on a 3" 230k-dot LCD for its operation and packs a touch-friendly UI and touch focus.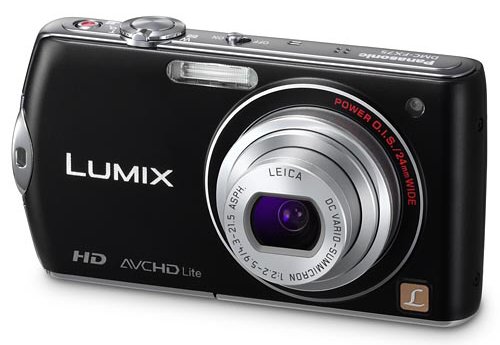 The Panasonic FX70 doesn't look too bad on the photographic side of things either. The 5x zoom lens has a 35mm equivalent of 24-120mm and has a maximum aperture of F/2.2 at the wide-end. Unfortunately, the F/5.9 makes me suspect that the long end of the zoom is reserved for emergency usage only. Diffraction severely reduces the resolution at such small apertures (for a digicam that is). Besides you will need to select a higher ISO to compensate for the lost light, which will too have a pretty devastating effect on the photos taken with a small-sensor camera such as the FX70.
The final noteworthy feature of the FX70 is its 720p HD video recording capabilities (in AVCHD Lite format). The camera will be available in Black and Silver starting from August but its pricing is still unknown.