Panasonic has unleashed a whole bunch of new camera upon the world, six to be precise, which includes some superzoom cameras, a mirrorless camera and a premium point and shoot.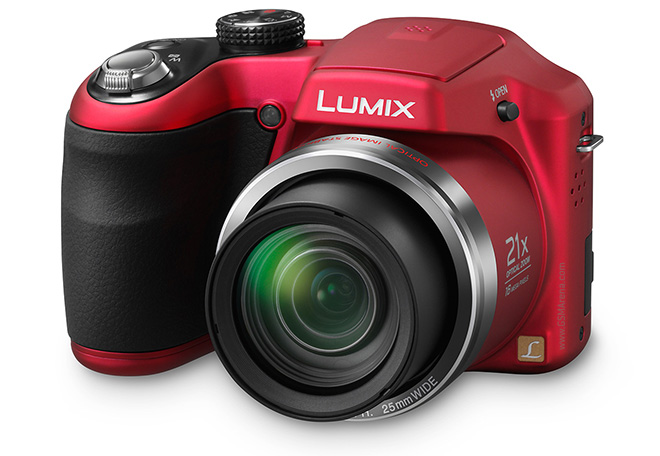 The first is the LUMIX LZ20 (pictured above), which is a budget superzoom camera. It has a 16 megapixel sensor and a 21x optical zoom on the 25-525mm lens. The LZ20 can also record 720p videos at 30 fps and has a 3-inch, 460k dot display on the back.
Panasonic LUMIX SZ5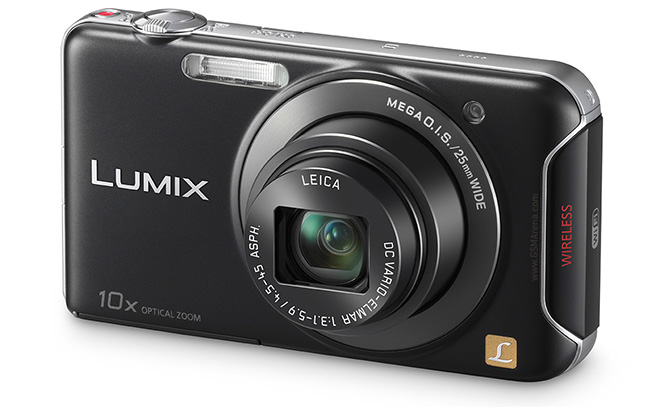 The second one is the LUMIX SZ5. This one has Wi-Fi built-in, which can be used to upload images directly from your camera wirelessly to Panasonic's exclusive cloud service LUMIX CLUB, from where you can transfer images to other social networking sites such as Facebook. You can also use the LUMIX LINK application available for iOS and Android to use your smartphone to remotely control your camera from a distance. The Wi-Fi can also be used to wirelessly connect to your DLNA enabled television. Other than that, the SZ5 has a 14 megapixel CCD sensor, 10x optical zoom, 3-inch 230k dot display and can record 720p videos at 30 fps.
Panasonic LUMIX DMC-FZ60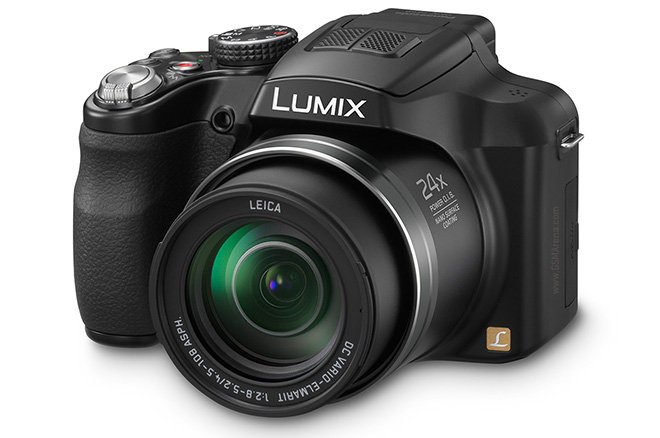 Next is the DMC-FZ60. It has a 16.1 megapixel sensor and a massive 24x optical zoom. It has an f2.8 aperture that drops down to f5.2 at the highest zoom level. Other than that the camera also has a 10 fps full resolution burst mode, 1080i60 video recording and a 3.0-inch, 460k dot fully articulated display.
Panasonic LUMIX DMC-FZ200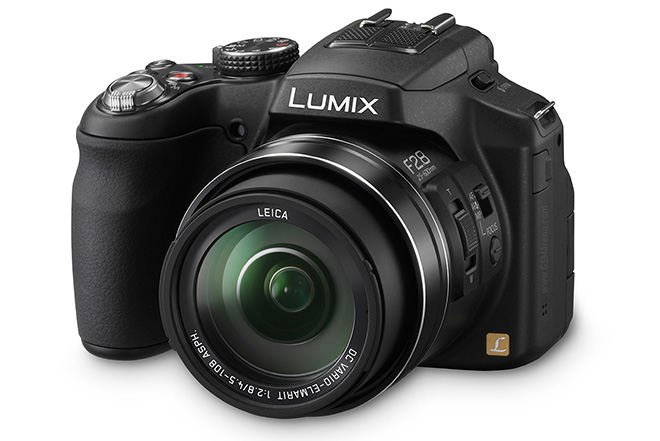 The fourth one is the DMC-FZ200. This one too has a 24x optical zoom but unlike the FZ60 maintains the wide f2.8 aperture throughout the zoom range, which is quite an achievement. This lets you use a faster shutter speed and this capture fast moving objects even from a great distance. The FZ200 also has a high resolution, 1,312k dot electronic viewfinder with 100% field of view, 12.1 megapixel sensor, 1080p60 video recording with stereo zoom microphones, 3.0-inch, 460k dot, fully articulated display and RAW shooting capability.
Panasonic LUMIX DMC-G5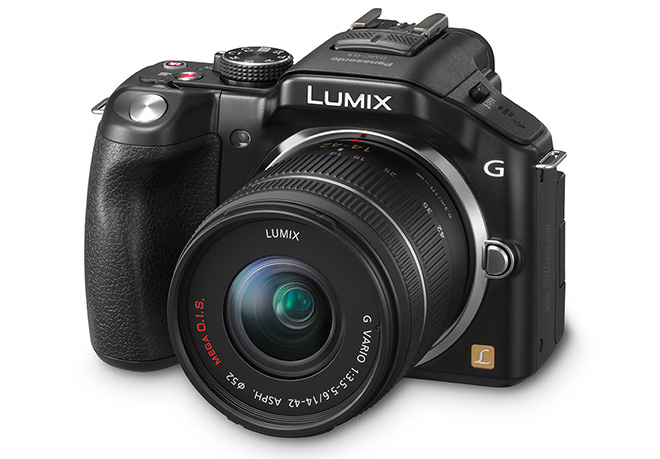 The next one is the DMC-G5, which is a mirrorless interchangeable lens camera. As the name of the category suggests, the camera allows you to swap lenses just like on a DSLR but unlike a DSLR, there is no moving mirror mechanism and the viewfinder is electronic. The G5 has a 16 megapixel LiveMOS sensor that can record 1080p60 videos. It has a high resolution 1,440k dot electronic viewfinder with approximately 100% field of view, 3.0-inch, 920k dot fully articulated touchscreen and RAW shooting capability.
Panasonic LUMIX LX7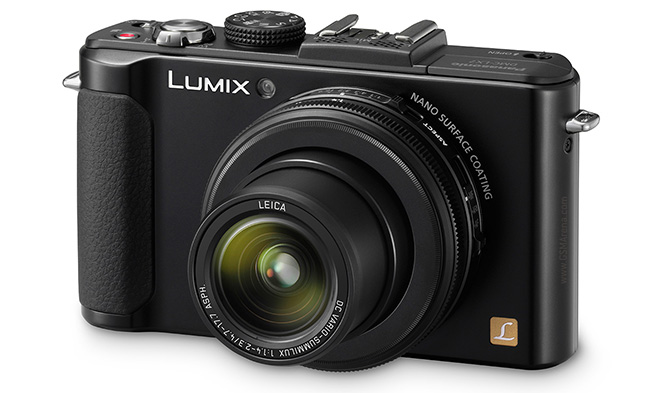 Lastly, we have the LUMIX LX7, which is a premium point and shoot camera. It has an astonishingly wide f1.4-2.3 aperture with a 24-90mm equivalent lens. Behind these is a 10.1 megapixel sensor capable of shooting at 10 fps at full resolution for images and 1080p60 resolution videos in AVCHD format. On the back is a 3.0-inch, 920k dot display. The LX7 also supports RAW shooting.
For more information on each of these cameras, click on the links below.
Source 1 • Source 2 • Source 3 • Source 4 • Source 5 • Source 6