Photokina is now underway and we've already seen new cameras by virtually every major manufacturer out there. It's now Panasonic's turn to join the fun as the company just unveiled its latest Micro Four Thirds camera.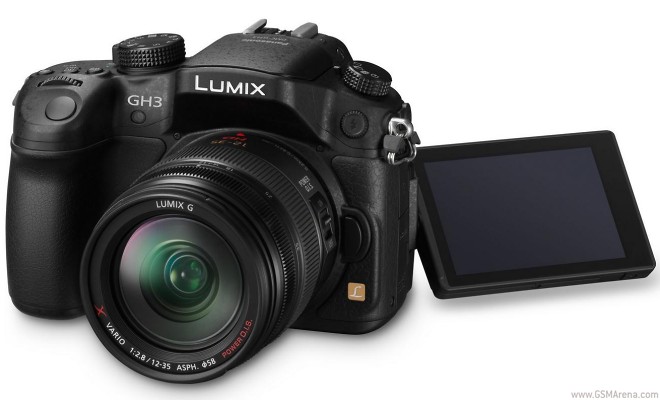 The Panasonic DMC-GH3 comes to replace the GH2 Micro 4/3 camera. Along with the GH3 Panasonic also ousted two new LUMIX G X series lenses – 12-35mm and 35-100mm and a new battery grip.
The Panasonic GH3 comes with a 16.05 MP multi-aspect ratio sensor and a maximum ISO of 12800 (25600 with extension) and improves on almost every aspect of its predecessor – the electronic viewfinder and rear display are now OLED instead of LCD, the sensor is improved and the GH3 uses the latest Venus image processor. Continuous shooting has been boosted to 6 fps from 5 fps. Additionally the EVF now covers all 100% of the image.

Panasonic put a lot of emphasis on video recording. The GH3 now does 1080p video capture at the doubled 60p (instead of 60i or 30p of the GH2) and has gone with a very high 80 Mbps bitrate over the smartphone-esque 24 Mbps of the GH2. There's also a 3.5 mm microphone jack in place of the 2.5 mm one. Stereo microphones on the GH3 body are also present.

The body of the GH3 is noticeably bulkier but is weather sealed and made from a magnesium alloy. This means that the GH3 is almost as light as the GH2 (550g with battery only versus the 609g of the GH2 with a battery and the 14-42mm kit lens).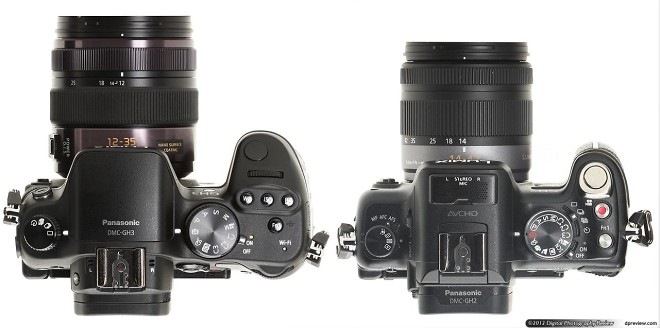 Panasonic's new Lumix G X series lenses include the 12-35 mm and the 35-100 mm zooms. Both feature Panasonic's renowned POWER O.I.S. image stabilization. You can read DPReview's preview of the Panasonic DMC-GH3 here.
Pricing and availability are yet to be confirmed by Panasonic.