The Palm Pre is capable of playing 3D FPS classics like Doom and Quake, but now it's time to go retro with VisualBoyAdvance for WebOS – a GameBoy Advance emulator.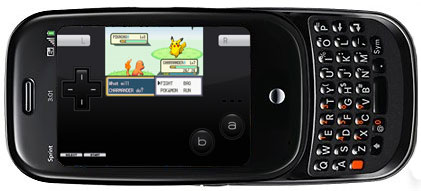 The VisualBoyAdvance emulator is available for many platforms and now it has arrived at WebOS and the Palm Pre. It's a work in progress, but it will handle all the classic GameBoy and GameBoy Color games without a hitch.
Playing GameBoy Advance games is hit or miss – here's a table that lists the game speed for a lot of games. Speeds range from the acceptable 80-100% to about 50%, which makes the game unplayable, but disabling the sound gives the emulator a bit of a speed boost. However I expect that on the wimpier Palm Pixi GameBoy Advance games will be unplayable.
Some of the games work quiet well however, like Mario Cart:
The latest version 1.1.1 has skin support and touchscreen controls, auto-save, loading ROMs from a ZIP file, custom game controls and other features.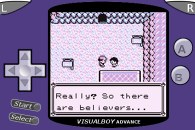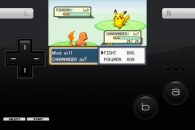 Some of the skins for the Visual Boy Advance
You can download the VisualBoyAdvance for WebOS from Preware and for ROMs you can head to http://www.pdroms.org and http://www.gameboy-advance-roms.info/ for free and legal ROMs. For the other kind, you know what to do.
Anyway, the guys from the Big Bang Theory can now include a Palm Pre to game night.