One of the cool things about the Android Market on the web is that it pushes apps directly to your Android device instead of downloading it and then making you transfer it manually to the device. Nokia had a system on their Ovi Store where they would instead send an SMS to your phone with a link to download the app, but this wasn't very convenient. So now they have Android Market style push support for sending apps directly to your phone, thanks to Nokia Drop.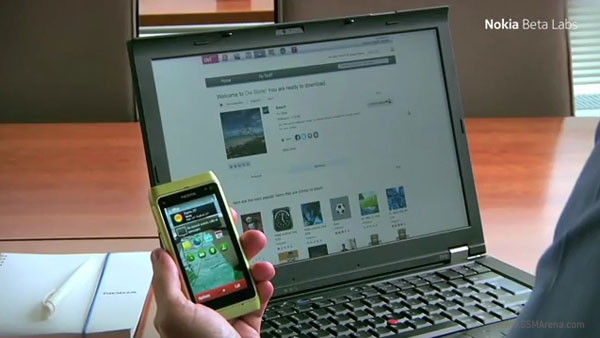 This works similar to on Android phones. You go to the Ovi Store through your web browser, then click on an application and if it is a free app it is sent instantly to your phone and gets installed automatically. Alternatively if your phone is connected to your PC then the application is downloaded on to the PC and gets installed on the phone automatically.
This service requires Nokia Drop, which can be downloaded from here. For more information, watch the video below or visit the source link below.