The original leather and metal replacement bands Moto 360 smartwatch are now available to order in Motorola's online store. The leather option for the smartwatch is priced at $29.99, while the metal band costs $79.99.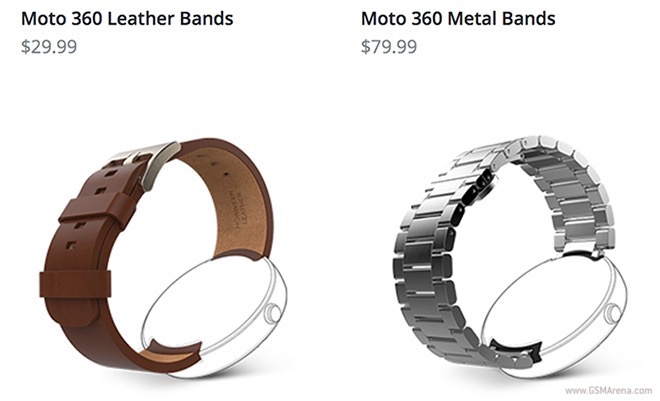 Made from high-quality, hand-treated Horween leather, the cheaper band is available in three different finishes – Black, Cognac, and Stone. The metal option on the other hand, is available in black or natural stainless steel finish.
The leather band of for the Android Wear gadget is priced quite keenly considering the quality it offers. Motorola recommends that you take your Moto 360 to a jeweler to swap the bands in order to avoid any mishaps.