There are apps for tracking progress for everything: from running performance, to how you shoot a basketball properly, to surfing, and now, you can add brushing your teeth to that list.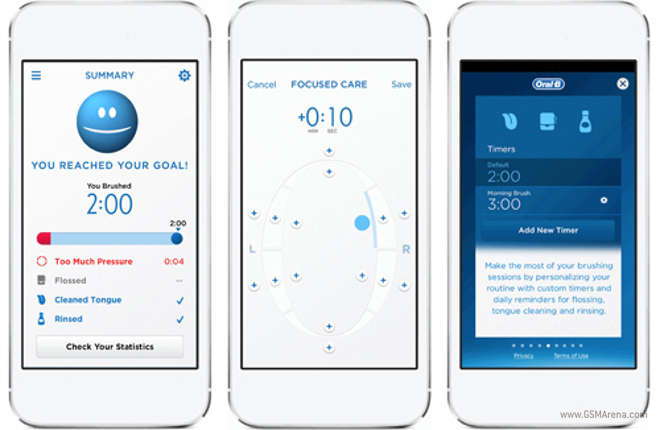 Oral B's "Smart Series" toothbrush is an electric toothbrush with built-in bluetooth, and a mobile app to help track your teeth-cleaning progress.
The app works pretty much as a timer that encourages you to change positions in your mouth while brushing to ensure that you're getting every nook and cranny of your teeth and gums cleaned. It also alerts you when you're pushing down too hard on your pearly whites.
Now this technology from Oral B isn't anything new, however, the "Smart Series" toothbrush is the first from the company that has built-in bluetooth with an accompanying mobile application.
You'll also be able to record your tooth-brushing progress and habits and check out the data at a later time.
If this sounds like something you'd dig, you'll have to fork over £230 for the "Pro 6000" model, or £250 for the "Limited Edition Pro 6500" model. It does seem like a pretty ludicrous price for a tooth-brush with a cell phone application. Does this sound like something you'd be interested in getting?