Oppo has released a rather quirky promotional video for the new Oppo R5. It is all centered around one of the handset's most prominent features – its 4.85mm body. This is truly an admirable accomplishment in smartphone terms, but maybe not quite as razor-sharp, as the following video seems to imply. The concept is quite original and very much in tune with today's gorilla-marketing strategies, but perhaps borders a bit on the comic side as almost any device can be smashed into fruit with mostly the same amount of visual carnage.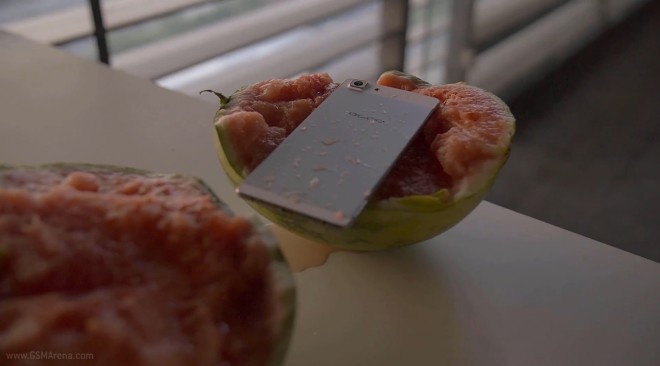 The Snapdragon 615- powered flagship is in fact quite durable with its 155g 3D-welded aluminum body. Using it as a hammer, however might have also been a step too far. The frame seemed to fair quite well under the ridiculous abuse, but the 5.2″ 1080p AMOLED screen appeared, unsurprisingly, rather unfit for the occasion as It looks like it got a little detached from the frame after a couple of blows.
In any case the video is definately interesting to check out, which frankly is all that matters when it comes to marketing. Be sure to check it out in all of its over-the edge smashing glory, complete with ever so subtle Apple-bashing undertones.