The Oppo R819 was announced just hours ago and we're ready to share our first impressions of the new dual-SIM Android. It's impressively thin and light and the screen looks great too. But can the up-and-coming company challenge the established players?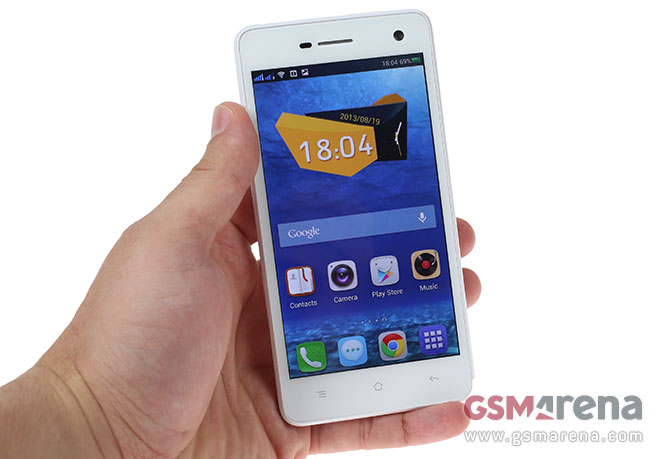 Samsung and HTC both have dual-SIM versions of their flagships, but those are hard to find and expensive. In comparison the more affordable R819 aims for broader availability, while also offering a quad-core chipset and a good camera.
The chipset in question is a Mediatek MT6589 with a quad-core Cortex-A7 at 1.2GHz, 1GB RAM and PowerVR SGX544. It won't set any speed records, but it should fare well against most other dual-SIMs (we're still running benchmarks). Interestingly, Oppo has opted to create a custom ROM called Color, but also give you the option to run the stock Android ROM.
The screen lives up to the expectations set by the Oppo Find 5. The R819 has a sharp 4.7″ 720p LCD screen that uses JDI tech and is very bright too, we kept it at 50% brightness most of the time. Colors and viewing angles are good too.
Update: Initially, the press release mentioned OGS tech, but Oppo sent us an email to clarify that the R819 uses Japan Display Inc screens.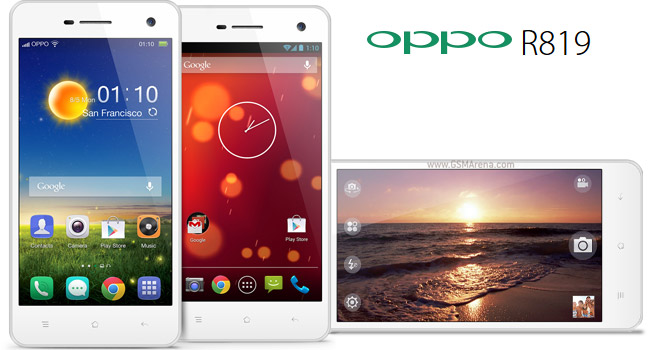 The camera seems pretty good at first look – it's an 8MP Sony Exmor BSI unit, sensors like this one have seen plenty of use. 1080p videos are recorded at 25Mbps bitrate (higher than most) and look pretty great. You just have to keep your video recording desires under control as the 16GB storage is non-expandable.
The dual-SIM solution is pretty unusual. Oppo has used a longer SIM tray that fits both microSIM cards. Unusual or not, it works well as the second SIM is the one on the outside and can easily be swapped without having to pull out the whole tray (but you'll still need the SIM ejector tool and a restart).
We're working on a battery test that should be ready later today and a full review that will be posted tomorrow (if all goes well).