Oppo R5 was announced shortly after the Gionee Elife S5.1 and ended its glory as the thinnest smartphone around. The 4.9mm Oppo R5 is so thin that it can't even pack a proper audio jack.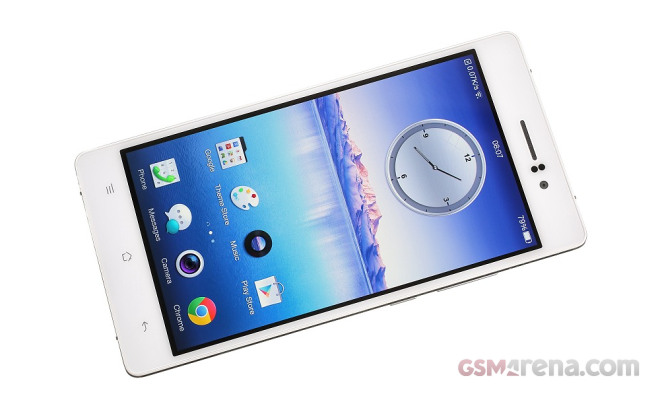 But there is more. The R5 isn't just thin, it's really sturdy – Oppo recently demonstrated in a catchy video that the R5 is equally capable as a fruit cutter and a nail hammer. Razor thin and tough as rock – meet the Oppo R5.
We were eager to get this smartphone for proper testing since its announcement in late October. It was announced as the thinnest smartphone in the world, made out of metal, packing a 5.2″ 1080p Super AMOLED screen and powered by the Snapdragon 615 chip with an octa-core processor.
Now technically, the Vivo X5 Max already stole the thinnest phone in the world bragging rights, but we have yet to see this one in person.
The Oppo R5 is quite the looker, stuffed with top-notch hardware, including a 13MP snapper. Android KitKat plus the latest Color 2.0 launcher sweeten the overall user experience.
Now, it's time for our traditional hands-on treatment. Enjoy!
Oppo R5 full-blown review is already in the pipeline and so you might want to keep an eye on our homepage for that around Christmas.