It's pretty clear that 2013 is the year of the 5" 1080p phones and the Oppo Find 5, which just arrived at our office, is part of the zodiac. 2012 was the year of quad-core processors, especially the Snapdragon S4 Pro chips towards its end, and the Find 5 has that too.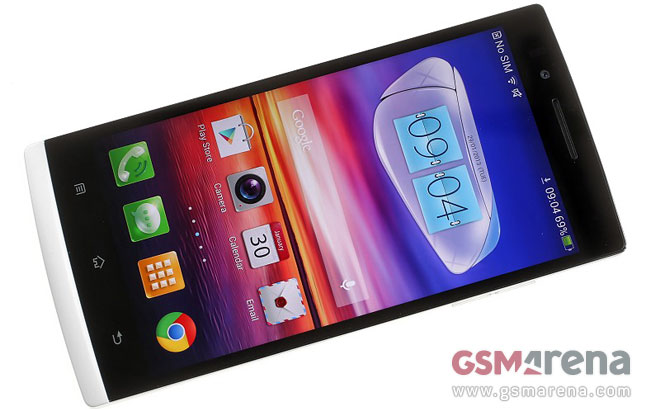 It's not a matter of choice – with nearly 2 million pixels on the screen, the chipset will have to offer a lot in terms of both CPU and GPU power to make for a smooth experience. The Project Butter-enabled Android 4.1 Jelly Bean also helps.
The Oppo Find 5 is only the second phone with a 5" 1080p screen to come to our office. The difference in image quality is noticeable, but the gains aren't nearly as big as when phones went from WVGA to 720p.
Anyway, viewing angles, contrast and colors all look pretty good. It's a very impressive screen overall, though if you push below the bottom of the screen you get a rippling effect similar to the one when you push laptop LCDs. It's not a big issue and we only noticed it accidentally, but it's still there. Other than that, the phone feels well put together.
With such a big screen, the Find 5 is a tall but not too wide (given its screen size) – 141.8 x 68.8mm. It's the same size as the Sony Xperia Z and HTC DROID DNA give or take a few millimeters. It's 8.9mm thick, thinner than the DROID DNA, but it's heavier at 165g. Still, it has a bigger battery than both of these (2,500mAh) and we've seen smaller, heavier phones. It's certainly not too bad.
The front of the phone is supported by a steel frame (sturdy, but adds to the weight) and the back is covered in plastic with soft touch finish. Here lives a 13MP F/2.2 camera that shoots 1080p video and 120fps VGA slow-mo clips. It does HDR in both still and video modes, so the Sony Xperia Z isn't the only one.
The camera also does burst shot in still photo mode (100 photos in 5 seconds Oppo claims) and can do 120fps recording at VGA resolution, both for slow-motion clips and for HFR clips that play back at 120fps (the jury is still out on whether or not that's better than the 720p@60fps mode in the Samsung Galaxy Camera).
Anyway, the Oppo Find 5 uses a custom interface that borrows from popular launchers from other makers. You can see it action in the video:
That's it for now, we'll be back with more from the Oppo Find 5 later. There's still a lot to test – for one, we just found the NFC managing software, which was hidden in the Settings menu.