Opera just published its State of the Mobile Web report for December 2010 and this time the special feature part is dedicated to holiday shopping. According to Opera, the Amazon usage share reached 1.6% in December, compared to 0.9% in January. And that is despite the fact that the total number of users also rose 84.7% YoY to reach 85.5 million.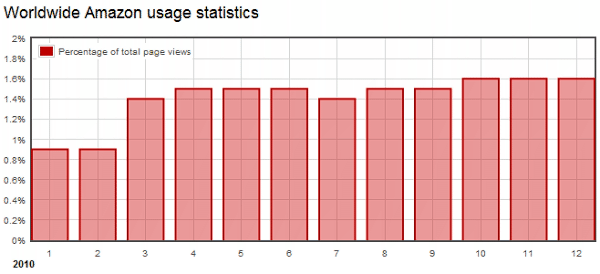 Which means that nearly 1.5 million people used Opera Mini to visit the Amazon web site last month, while in January 2010 only half a million did so. Of course that has as much to do with the holiday shopping spree as with the release of Opera Mini for Android and iOS over the past year.
Some more interesting numbers from the report: During December 2010 Opera Mini users viewed a total of 46.7 billion (a 4.6% increase over November 2010 and a massive 125.5% rise over to December 2009). The data generated was over 706 million megabytes (4.4% up over November and 124.1% over December 2009).
For the full report follow the source link below.