According to Opera's State of the Web report, Opera Mini has about 90.4 million users every month, while the Opera Mobile handles approximately 15 million more. That makes for a total of 105 million people, which is a really impressive number.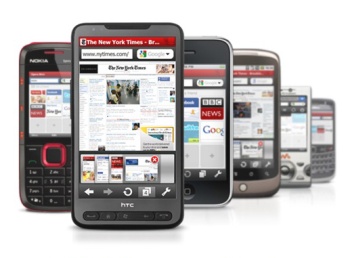 The Opera browsers are among the best in the mobile world, along with Mozilla and the first-party ones, like Safari and Android. Opera Mini has the advantage of compressing web pages before sending them to the phone minimizing data usage and improving load times.
The only thing missing in those browsers is flash support. Luckily Opera says, in the same Press Release, that come MWC 2011, in just under a week, it will announce new browsers. Opera had this to say – "new versions of the Opera Mini browser on Android, iPhone, J2ME, BlackBerry, Symbian and even the iPad will appear. The Opera Mobile browser will not be left behind either, with the latest version for Android and Symbian making their debut." Maybe Flash will be part of the upcoming improvements.
Check out the full press release in the source link below.