Hot on the heels of the desktop Opera 12.1 beta browser comes the Opera Mobile for Android 12.1 (and this one isn't beta). Just like its PC counterpart, Opera Mobile 12.1 brings support for SPDY plus some extra features.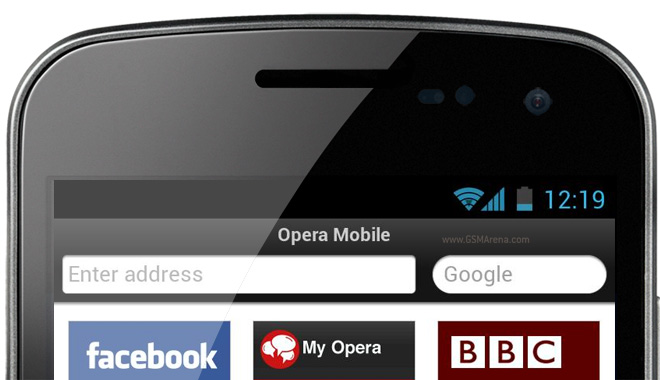 SPDY is a networking protocol proposed by Google that is similar to HTTP but faster (with special attention paid to mobile internet) and is already supported by Android's native browser, Chrome and Firefox for Android, so you can expect to see increasing support on the server side.
Opera Mobile 12.1 for Android also aims to make browsing more secure by checking web sites and warning you if they've been involved in suspicious activities.
Support for web standards has been improved with new HTML5 features (drag&drop, clipboard API), CSS features (animations and flexbox) and WebSockets (which improves two-way communication between a web page and a server).
Opera Mobile 12.1 supports Turbo mode, which is the server-side compression technology that Opera pioneered (and is now used by Amazon's Silk browser for their Kindle tablets and Nokia's Xpress Browser for S40 and Windows Phone).
To get Opera Mobile 12.1 for Android, just head over to the Play Store. It supports ARM v6, v7, MIPS and x86 so chances are your droid phone is supported, no matter what it is.