Today Opera published their monthly State of the Mobile Web report and it turns out that the release of the Opera Mini in the App Store has made a huge impact on its usage. Apple might have come a little late to the party but their users are certainly enjoying the company.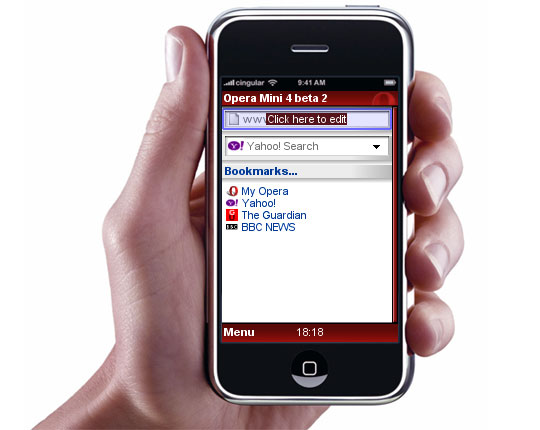 More than 2.6 million people downloaded Opera Mini in April, even though it was only approved in the middle of the month.
That led to a 6.6% increase of the Opera user base, which now stands at 58.9 million. Those people saw more than 26.3 billion web pages and generated over 398 million MB of data. Had it not been for the Opera Mini compression the traffic would be nearly 10 times higher – over 3.7 petabytes.
The 2.6 million unique users have made the iPhone the third most popular device in the Opera Mini community and have helped the USA reach the number six spot in the Opera worldwide popularity ranking.
It's quite safe to predict that after the amazingly successful first couple of weeks the iPhone will top the Opera usage charts in a few months (or maybe even as soon as this May).
You can find more numbers from the Opera State of the Mobile Web Report by following the source link below.