Opera just released the latest version of its server-accelerated Mini web browser for Android. Opera Mini 7 brings several new features, including improved hardware acceleration, which should drastically improve its smoothness.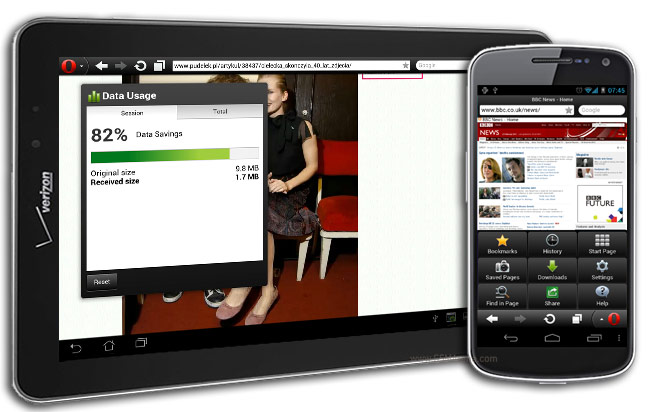 The Speed Dial screen has also been updated and you are now allowed to select the number of buttons you see there. Previously, Speed Dial was set to show 9 of your bookmarks and there was no way to alter that.
Naturally, the data compression, allowing you to save up to 90% of your data traffic is still Opera Mini 7′s key feature. The new release also comes with the mandatory host of bug-fixes, performance tweaks and compatibility improvements and can be downloaded from the Play Store right away.
Alternatively, you can also visit m.opera.com from your Android browser to download the update. The option for installing non-market apps should be enabled on your phone for that to work, though.