Opera Software has just announced that it's expanding the availability of the latest versions of its two mobile browsers. Opera Mini 6.5 is now officially available for iOS (both iPhone and iPad), BlackBerry and Symbian as well as Java-enabled phones.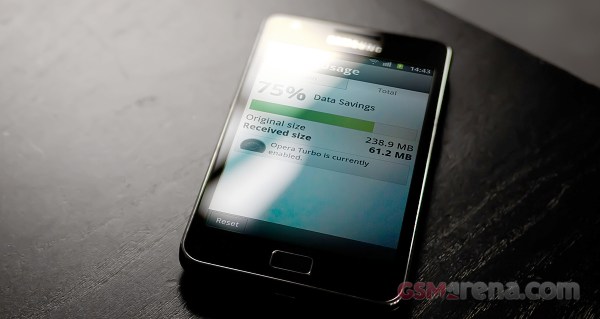 Symbian users are also getting the latest, 11.5, version of the Opera Mini bigger brother, Opera Mobile. As you probably know, the two new Opera browsers are also available on Android, so now they have cover the five most popular platforms worldwid.
The main change you will notice when you start the Opera Mini 6.5 or Opera Mobile 11.5 is the newly added screen, which shows you exactly how much data you have spent and saved using the two browsers. This makes it much easier to keep track of your data usage and keep your monthly data bill under control.
Of course, Opera Mobile won't be saving anything if you are not using the cloud-assisted Turbo mode, but Opera obviously thought few people use it that way.
Now go ahead and give the new Operas a try. Any impressions you might want to share with us, please take to the comments section below.