Opera has a very popular browser on both desktop and mobile platforms alike but unlike its biggest rival Google's Gmail, Opera Mail hasn't really taken off the ground.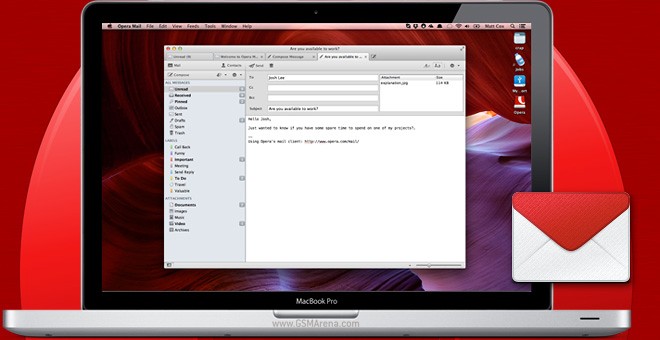 Today Opera announce Opera Mail, which isn't the mail-providing service but a desktop mail client designed to bring you your emails in a clean and efficient fashion.
Opera Mail has a tabbed interface (much like Yahoo mail), offers a customizable threaded view, which lets you hide selected messages and offers filters and labels.
You can download the new Opera Mail here.