Opera released the latest version of its desktop browser, Opera 12, which brings support for themes. Setting a new theme for your Opera browser will add a new background image on the speed dial and new tab page and would also change the colors the tab bar and the browser chrome.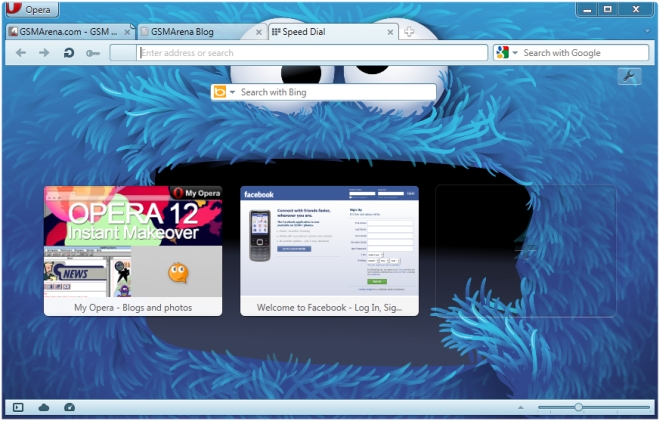 It's not a terribly unique feature, with both Firefox and Chrome being able to do this for a long time now but it's good to see it arrive on Opera as well and the implementation is actually pretty good. The few themes available on Opera's site also look pretty good.
Other changes includes improved security features, ability to run plug-ins in their own process (so if a plug-in crashes it does not crash the browser), improved performance, support for hardware acceleration (disabled by default) and right-to-left text support and five new languages: Arabic, Persian, Hebrew, Urdu and Kazakh.
You can hit the source link to download the new Opera 12 and also check out some of the new themes.