The euro's current instability when it comes to exchange rates against the US dollar has forced OnePlus to take some drastic measures. Starting next week, the Chinese company's One (and only) smartphone will become more expensive to buy in Europe.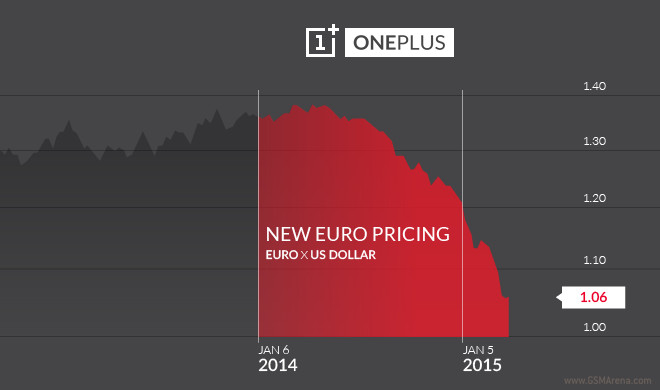 Right now, the 16GB model is priced at €269, while the 64GB version goes for €299. But from March 25 onwards you'll need to pay €299 for the 16GB variant and €349 for the one with 64GB of storage.
So we're looking at a €30 increase for the base model and a €50 markup for the one that comes with more built-in space. OnePlus says it simply has to make these changes, since it's apparently selling devices at a loss at the current prices. This means today's levels aren't sustainable for the company.
If you want to buy a OnePlus One at the old prices, and don't have an invite, you'll be able to do that on March 24. Like all Tuesdays, on this day too the phone will be up for grabs sans invite, and it will be the last sale before the new prices go into effect. As for accessories, these won't be affected and will stay at their current prices.