Back when it revealed that it would launch its next smartphone in VR, OnePlus also made its own version of Google's Cardboard official. The Chinese company promised to make this available to people before its grand unveiling event for the OnePlus 2, which will happen on July 27.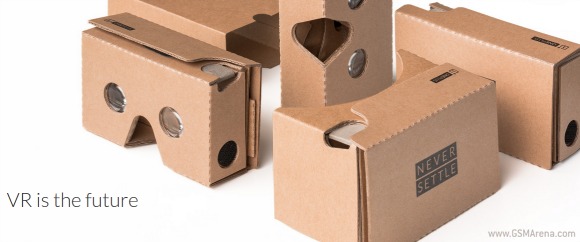 And now you can order one, straight from the OnePlus website. The rather surprising fact is that it's free. You only have to pay for shipping, which is going to be $5 if you're in the US, £5 if you're in the UK, or €7 if you're elsewhere in Europe.
The OnePlus Cardboard will start shipping on July 10, so it should reach all interested individuals in time to be used for watching the OnePlus 2 announcement through it. OnePlus has boasted about improving upon Google's original Cardboard design in a number of ways. The OnePlus Cardboard will obviously fit the OnePlus One perfectly, but it is said to work well with any smartphone that has a screen up to 6 inches in size.