Olympus has a thing for superzoom compacts so it's little wonder that three of their four camera announcements today belong in that category. Today the company lifted the curtain of the DSLR-like SZ-10, packing 18x zoom lens, the ultra-wide angle VR-330 and VR-320 that zoom up to 12.5 times and the affordable VG-110.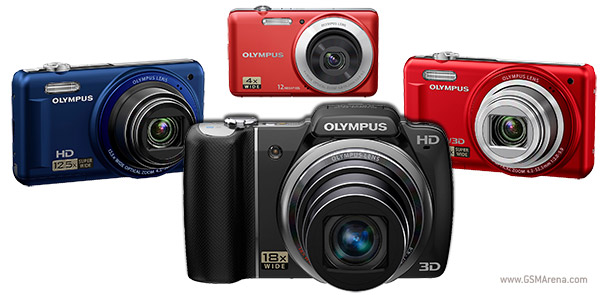 The star of the show, the Olympus SZ-10, packs a 1/2.3" 14 MP CCD sensor and f/3.1-4.4 lens that covers the 28 – 504mm range in 35mm equivalent. The SZ-10 3" LCD screen features 460k dots, which is decent for a camera in this class.
Along with that, the Olympus SZ-10 introduces a new 3D mode that allows you to capture stereoscopic images. With no dedicated 3D lens at hand you need to shoot 2 images for the 3D image to be stitched. Fortunately, it's fully automatic – you take a shot and than slowly pan until the camera automatically takes a second one.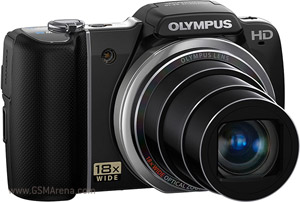 The video recording capabilities of the Olympus SZ-10 max out at 720p, which is somewhat modest as far as current trends go. You still have an HDMI port for sharing those images and videos on your HDTV, though.
The SZ-10 will set you back $250.
The Europe-bound Olympus VR-330 and VR-320 share the sensor of their bigger brother, but are somewhat more compact. Their 12.5x f/3-5.9 zoom lenses stretches from the ultra-wide 24mm all the way to 300mm. By the way, from where I stand, that really looks like the more convenient zoom range to have.
The differences between this couple boil down to the 3" display resolution (460k dots for VR-330 and 230k dots for VR-320) and the 3D shooting and HDMI port mode, which are only available on the VR-330.

Video recording on both the VR-330 and VR-320 goes only as high as 720p. The VR-330 will only be available through online retailers for £160, while the VR-320 will be an exclusive to Jessops UK online store and will go for £140.
Finally, there's the Olympus VG-110, which has a retail price of…wait for it… $90. For that you get a 1/2.3" 12 MP sensor, VGA video recording and 4x zoom f/2.9 -6.5 lens (27-108mm). Bargain hunters should definitely check this one.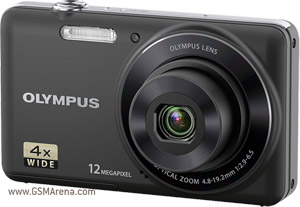 The Olympus SZ-10 will be available in March, while the other three newly announced compacts should hit the shelves this month.