The rapid progress that cameraphone have been making over the past few years is no secret for anyone, but shooting a whole movie on one? Yes, please! – said phone directors Hooman Khalili and Patrick Gilles and proceeded to shoot their full length feature film Olive on a Nokia N8.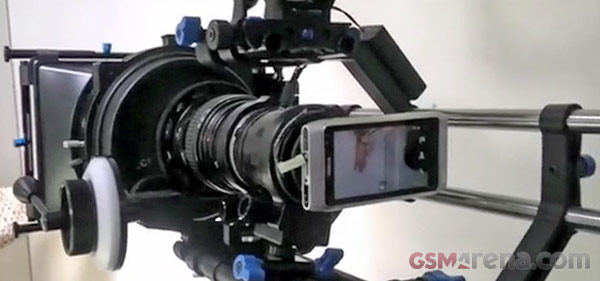 We are talking a full cinema-ready movie here that should be hitting theaters in the US soon. And all it took for the N8 to turn into a piece of cinematic gear was a 35 mm lens adapter, which was modified to fit the smart phone in order to achieve the needed shallow depth of field.
The film stars two-time Academy Award nominated actress Gena Rowlands as well as John Scurti, Chris Maher, and Ruby Alexander. And the sound design was created by the George Lucas-owned Skywalker Sound.
Check out some footage from the making and the opening scene of the movie.

The ambitious goal that the authors of the projects are now trying to achieve is bringing Olive to over 2,000 theathers in the US. According to them, this will be the first movie to do so without the backing of a major studio.
If you are interested to help the project you may follow the source link and make a contribution. If you are generous enough you might even get a mention in the credits or get a ticket for the premiere or even a dinner with the directors.