UNIGINE, the developer behind the popular RTS game Oil Rush, is in the process of creating an Android version complete with amazing 3D graphics and touch controls.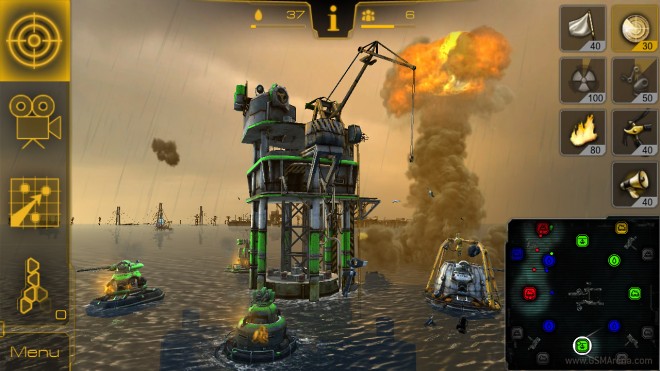 UNIGINE's proprietary engine of the same name has seen great success with Oil Rush versions being made available not only for Windows, but for Mac OSX and even GNU/Linux.
Starting next month, Oil Rush will be able to run on Snapdragon S4 mobile chips MSM8960, APQ8064 and MPQ8064. UNIGINE has even a released a brief list of supported devices, which likely doesn't account for all of the lesser known devices that will eventually be able to run the game:
Samsung Galaxy S III LTE (US version)
Samsung Galaxy Stratosphere II
Motorola DROID RAZR MAXX HD
Motorola DROID RAZR HD
Motorola DROID RAZR M
Motorola ATRIX HD
Motorola PHOTON Q
Sony Xperia V
Sony Xperia TL
LG Optimus G
LG Optimus Vu 2
LG Spectrum 2
HTC One X (US version)
HTC One S
HTC EVO 4G LTE
HTC DROID INCREDIBLE 4G LTE
HTC DROID DNA
Lenovo IdeaPad
Google Nexus 4
Look for Oil Rush 3D on the Google Play store next month for all your post-apocalyptic, oil-sucking action, complete with explosions!