If you're a fan of Reddit, or memes, or the whole internet comedy via images thing then you've probably have or heard or used Imgur's services. It's the place to store all your pictures, memes, screenshots, and what not.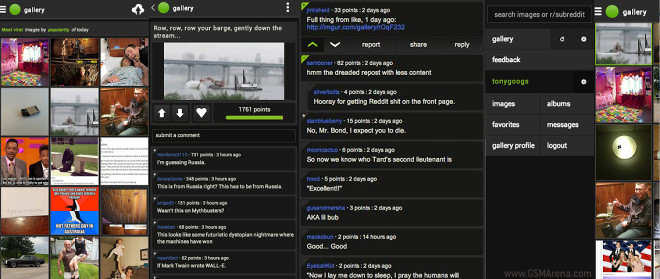 And now we've finally received an official app straight from Imgur. It's already available for download on Google Play and is expected to launch on iOS soon, after it's been thoroughly checked out.
The app lets you organize your albums, comment and like photos, browse repositories and, naturally, upload photos straight from your device.
The app is expected to get some caption-adding soon so you will get to make those memes from your phoney pretty soon. Get the app at the Source link below.