The popular Office Suite 8 for Android OS has just got a massive 8.1 update, which brings a complete UI overhaul with desktop-inspired looks and many new functionality to the Word, Excel, PowerPoint and PDF modules.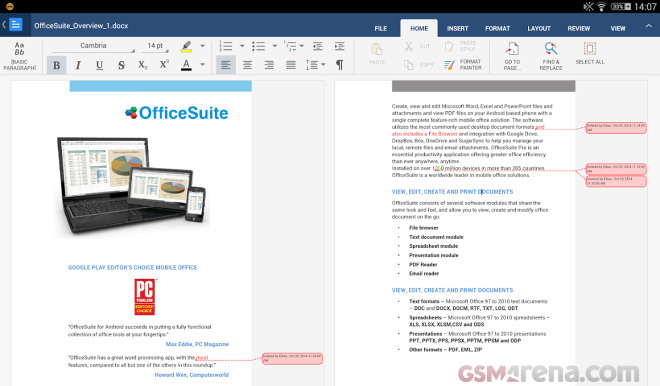 Some of the new features include hyperlinks and text-to-speech recognition in Word, support for multi-user track changes, better comments and page color support.
The Excel module got data validation and custom font support, while the PowerPoint service allows text formatting, SmartArt and Themes.
Finally, the integrated PDF reader includes new view modes, permission management and digital signatures support.
If you are using the Office Suite 8 for Android and you didn't get the update notification, you should do it manually. The update looks indeed massive and will ease your workflow.