Windows Mobile 6.5 users got a free upgrade to Office Mobile 2010 just a couple of days ago and the first previews of the software have already hit the Internet. Looking at the screenshots though, it's hard to tell what they've changed – it looks the same…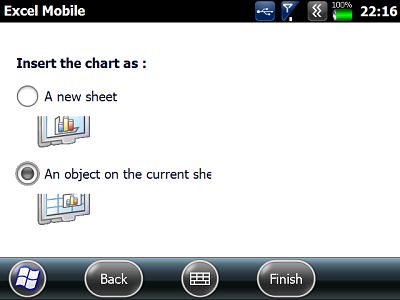 Ars Technica has put together a quick preview of Office Mobile 2010 and have found that when editing documents, a stylus is still more accurate than a finger. The upgrade brings new versions of Word, Excel, PowerPoint and OneNote and adds the SharePoint Workspace application.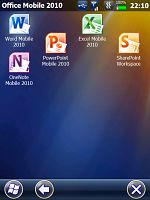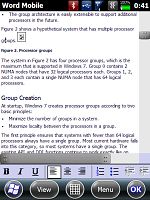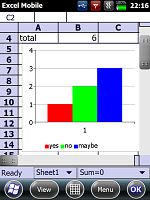 Office Mobile 2010 for Windows Mobile 6.x
The apps have been made more touch-friendly but not entirely, some places are still hard to work with. One of the more useful additions is the Presentation Companion, which works in conjunction with a plug-in for PowerPoint – PowerPoint on the computer will show the slides, while on the phone, the Companion controls the changing of slides and shows you your notes.
For more screenshots and info, check out the preview over at Ars Technica.