NVIDIA has introduced a new living room entertainment device – SHIELD gaming console at the Game Developers Conference 2015. The SHIELD gaming console boasts of being world's first Android 4K TV and is powered NVIDIA's own Tegra X1 mobile chipset. Priced at $199, NVIDIA SHIELD gaming console bundles the SHIELD Controller.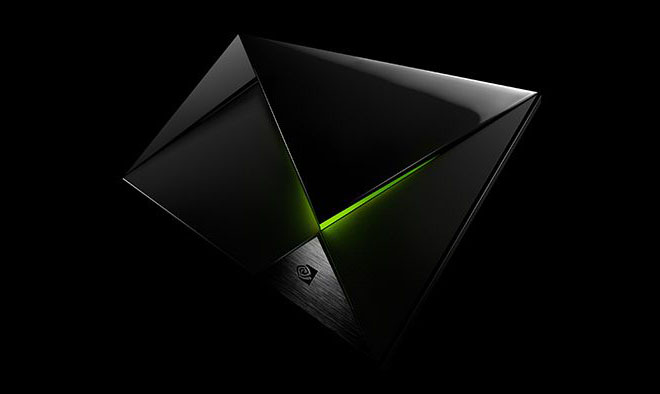 The SHIELD can act as a set-top box and a gaming console in one package – all thanks to the Tegra X1 mobile processor coupled with 256-bit Maxwell GPU and 3 GB RAM. Gamers can enjoy playing titles both on the device and also stream them using their NVIDIA Grid subscription. Full HD games at 60 fps can be enjoyed while the console also allows playback of 4K content.
The popular titles supported by the gaming console include Doom 3, Portal, The Witcher 3, Crysis 3, Star Wars: Knights of Old Republic, Half-Life 2: Episode 1, The Taos Principle, Borderlands: The Pre-sequel, Dead Rising 2, Metal Gear Rising: Revengeance, Batman: Arkham Origins and many more. Besides, the Google Play Store will always been accessible to the users to get games and other multimedia content.
It is important to note that these games are nor emulated, but rather native Android ports made by their respective developers. NVIDIA has partnered with a lot of major studios to bring these titles to their hardware in particular. So although the 50+ games that will ship for the console at launch will essentially be Android games, they will require the Tegra X1 to run, so they are still very much proprietary to NVIDIA's hardware, at least until the hardware is employed in another device.
SHIELD features a microSD card slot, microUSB 2.0 port, two USB Type-A 3.0 port, an Ethernet port, and an HDMI port for connectivity. For wireless networking, it packs dual-band Wi-Fi 802.11ac, and capability to enjoy 5.1 and 7.1 surround sound experience over HDMI.