The NVIDIA Tegra K1 is a powerful monster of a chip, but using this nasty piece of tech for smartphones was thought to not be viable.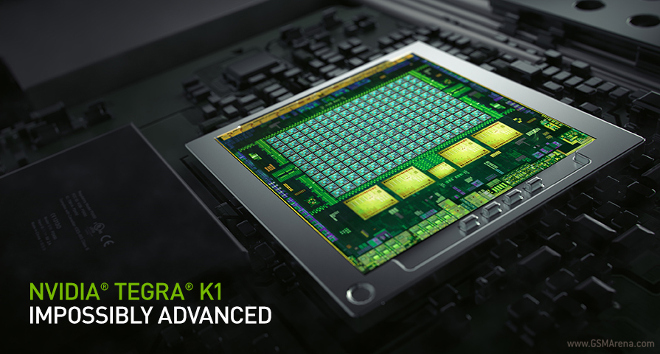 For now, it's been reserved for tablets, but it might be coming to smartphones in the near future.
NVIDIA CEO, Jen-Hsun recently stated that the company was going to focus on powering up tablets, and not spend its efforts on the smartphone market. However, the Tegra K1 and Tegra K1 Denver chips are rumored to be used for some select future smartphones.
The biggest obstacle in getting these beasts on our phones is the price: if manufacturers want to pop one of these bad boys under the hood of a mobile device, they're going to need to incorporate an Icera 500 modem for LTE and 3G connectivity, which means that they'll have to spend more money, which means a higher cost of production (compared to Qualcomm's current lineup of top-dog chips), which means less profit for the manufacturer. However, higher-end phones can certainly utilize the K1, and rumor has it that Nvidia, despite focusing on tablets, will put their chips in some upcoming phones.
The potential for using such a powerful processor on a smartphone is immense; imagine all of the mobile gaming possibilities. Would you want a Tegra K1 in your pocket? Or do you think such power is better reserved for tablets and PC's?