If you have been thinking of picking either of the two SHIELD devices from NVIDIA, you better wait till Black Friday. NVIDIA has announced bundles for both devices exclusively for Black Friday.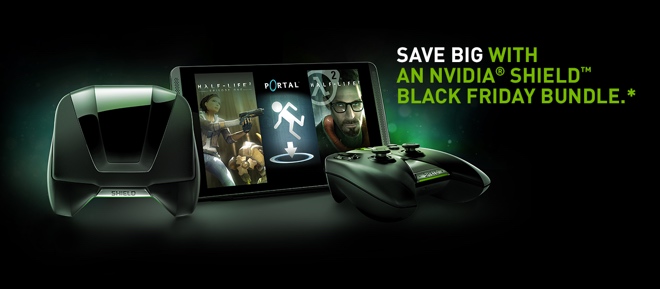 If you go with the new SHIELD tablet, you will get the wireless controller, Green Box bundle (includes Portal, Half-Life 2, Half-Life 2: Episode 1) and free subscription to NVIDIA GRID service to stream 20 PC games for free until July 15 2015. All of this for $399. If you choose the SHIELD portable, you get the device, carrying case, and glossy black armor for $199.
The promotion will go live on November 28 so make sure you visit the website if you want to pick one up.
Source