Nvidia finally launched the Shield console, you can snag one in the US or Canada. The elusive Shield Pro version with a 500GB drive is also available right out the gate.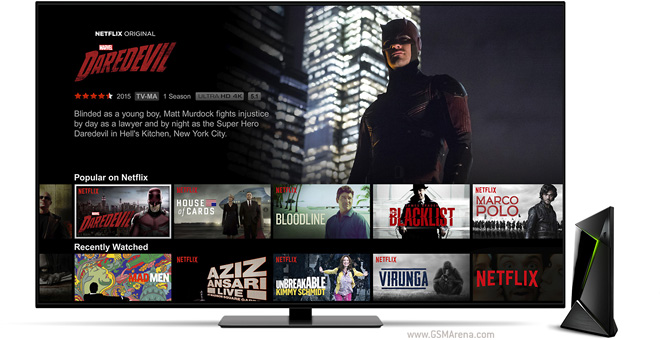 The Android TV-based console can play games on its Tegra X1 chipset, currently there are 200 Android TV games. Almost 20 more games will launch exclusively on the Shield in a few months. Another option is to stream games running in the cloud over the GRID service (at 1080p resolution).
The Nvidia Shield is a media player too – it supports 4K videos over HDMI 2.0 and has hardware decoding for the new HEVC standard. You can watch Netflix HD, HBO Now and others or play back your own content from 4K-capable phones or GoPros.
The Nvidia Shield costs $200 and comes with 16GB storage. If you're serious about gaming and movies though you might want to consider the Shield Pro, which packs a 500GB hard drive. It's pricy at $300 but you get the Borderlands: The Pre-Sequel! So that's something.
You can grab additional controllers for $60 each, a stand to put them on for $30 and a remote control with voice search for $50.
You can buy a Shield console from Nvidia itself, Amazon and Best Buy.