NVIDIA's Android-based handheld gaming console Shield has received a massive update that brings with it several important new features. The first one is the update to Android 4.3 from the 4.2 on the previous build. Android 4.3, as you may know, brings things such as Bluetooth Smart support, improved text input and OpenGL ES 3.0, among other things (although Tegra 4 in the Shield doesn't actually support OpenGL ES 3.0).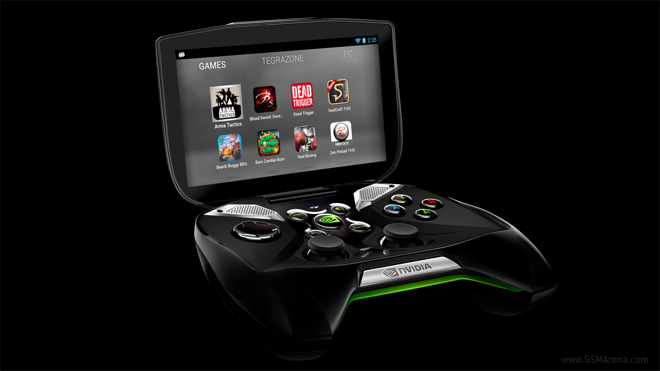 NVIDIA has also updated the game streaming support on the Shield. Now called GameStream, it lets you stream from 109 titles (at the time of writing) from your PC running an NVIDIA Kepler-based GPU to your Shield. You can also connect your Shield to a TV and play the Shield games on the big screen in Full HD.
There is also a new gamepad mapper feature that lets you existing Android games without controller support to be mapped to the physical controller on the Shield. You map the keys on the screen to the buttons and then play the game using the buttons.
NVIDIA is also selling some bundles, where you can get a GeForce graphics card for your PC, a bunch of games and $100 off on the price of the Steam. So if you're hunting for a graphics card for your PC this holiday season, you might want to consider that offer.