NVidia is launching its latest DirectX11 graphic monster – the GeForce GTX 580. It packs 512 CUDA cores, 1.5GB GDDR5 memory and is up to 35% better performer than its predecessor, the GTX 480.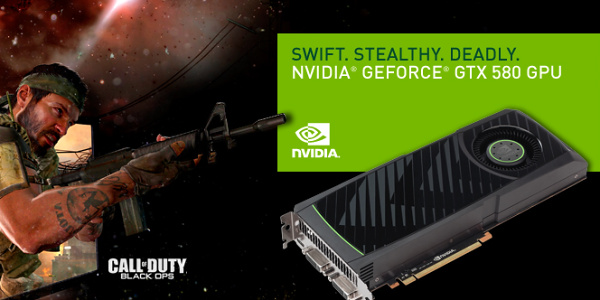 The GTX 580 core is running at 772MHz, its memory is clocked at 4GHz and uses 384-bit interface, while the CUDA cores run at 1544MHz.
What you can expect from the new card is from 20% up to 35% performance jump over the GTX 480 predecessor. NVIDIA GeForce GTX 580 also supports tri-SLI mode but you'll need to shell out 500 US dollars for each card.
GeForce GTX 580 will be released from various manufacturers, but their names are yet to be announced.