We have some bad news to those of you eager to taste some quad-core mobile action. Nvidia has confirmed that it will be delaying its Kal-El platform by a couple of months and tablets with it will only be available in Fall, rather than this month.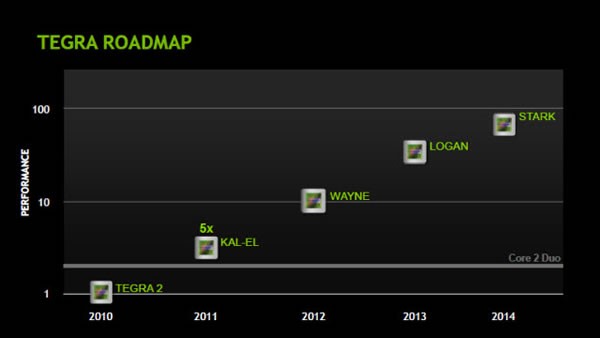 And the first smartphones based on the Kal-El will only become available around CES next year. Of course, extending the wait isn't ideal, but considering that the quad-core Nvidia Kal-El should bring a 5x performance improvement over Tegra 2, we would still be getting better treatment than the Moore's law would suggest.
So let's just hope that there are no more delays and we will be able to get our hands on sweet quad-core tablets with ultra-powerful graphics just in time for Christmas.