NVIDIA announced its newest GeForce GTX 770 GPU, which is the slightly more affordable version of the GTX 780 we saw last week.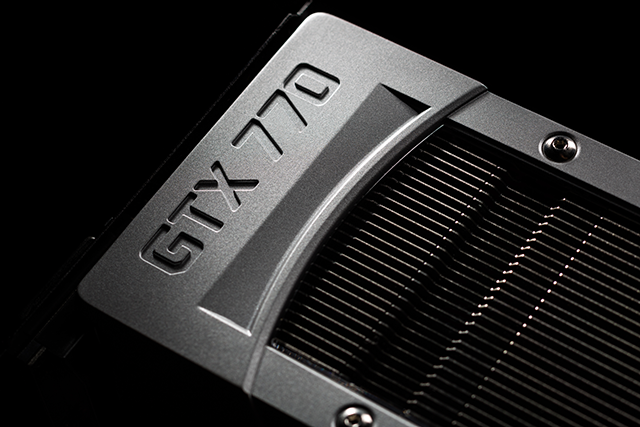 The GeForce GTX 770 is based on the NVIDIA Kepler architecture for superior gaming performance. It features 1,536 cores and either 4GB or 2GB of high speed 7 Gbps GDDR5 RAM.
The latest GPU also includes NVIDIA GPU boost (2.0) technology, which automatically increased the clock speed for enhanced performance when needed and adds temperature target and fan controls.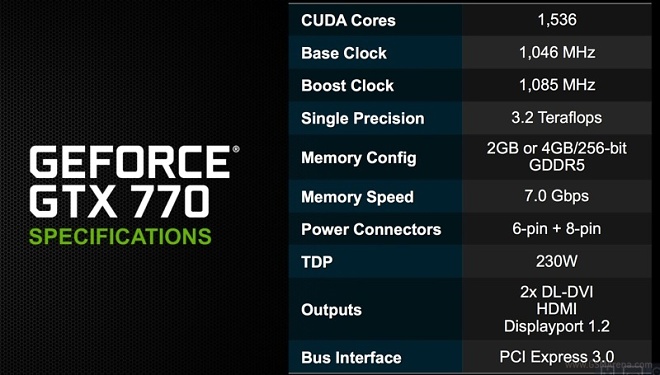 The GeForce GTX 770 GPU supports a wide range of gaming technology, including the PhysX engine, NVIDIA TXAA and GeForce software enabling the users to have smooth gaming experience.
The NVIDIA GeForce GTX 770 GPU is currently available in the market from suppliers such as ASUS, EVGA, Gainward, KFA2, Gigabyte, Inno3D, MSI, Palit, PNY, Point of View and Zotac. The pricing of the GTX 770 is supposed to start at €329 for a 2 GB version in EU and $399 in the US.