This is not a joke! Nokia X has just arrived at HQ and joined our review queue. The Finns' first Android-based handset running on the so-called Nokia X Software Platform is quite interesting indeed, so naturally we gave it our traditional hands-on treatment.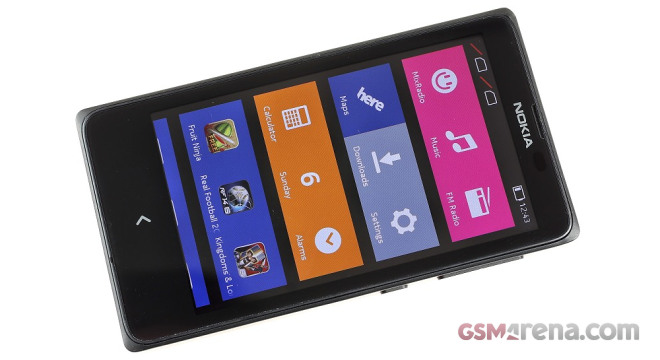 Nokia X platform is based on Android 4.1 Jelly Bean, with Microsoft services in its core replacing Google's, plus a proprietary lightweight and Asha-like launcher.
Nokia X has a 4.0″ IPS WVGA display with decent colors and pixel density for its class. The X is powered by a Snapdragon S4 Play chip with a dual-core 1.0GHz Cortex-A5 processor, Adreno 203 graphics and 512MB of RAM. Thanks to the low-end hardware Nokia has managed to keep the phone's price really low.
Even though the CPU is quite the underachiever, the chipset of the Nokia X turned out capable enough the handle the Nokia X platform smoothly and almost lag-free. Here comes our hands-on video, where you can see for yourself how the Nokia X is really doing.
You bet our in-depth review is already in the works and you will be able to enjoy it soon.