The new Nokia X line of phones slot between the Lumia and Asha families and tout affordability as one of their key features. Still, the Nokia XL has a 5MP camera with a 1/4″ sensor, the same setup as the Lumia 520 (no 720p recording though). The Nokia X has a 3.15MP camera with a smaller, 1/5″ sensor.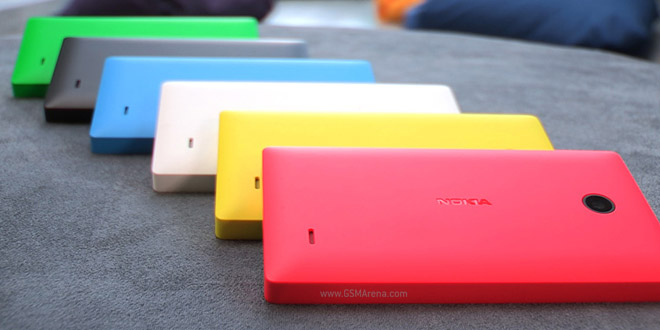 We snapped photos with both for an early glimpse of what those cameras can deliver.
Here are four shots from the Nokia XL:
And three from the Nokia X:
The lighting here in the halls of the MWC are not the best for photo comparisons, so a more detailed look into the matter will have to wait until the review.