Nokia is really going hard into the augmented reality game. Just last week they unveiled their Nokia 3D World Gaze app and now we are getting a public beta of Nokia Live View.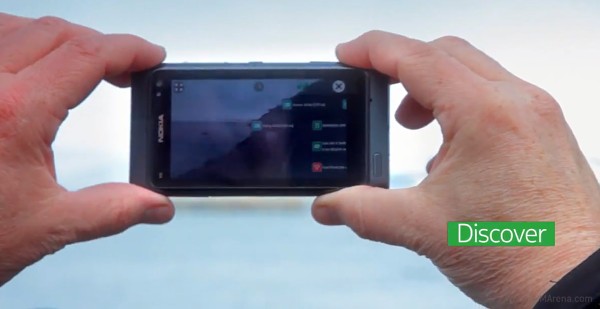 The Nokia Live View certainly seems like the more useful of the two augmented reality browsers. Unlike the 3D World Gaze, which focused only on giving you information about the world around you, Live View also lets you interact with it.
Calling, texting and voice navigation are only a few of the Live View features. Check it out in action in the video below.
It's not quite certain if both Live View and World Gaze will graduate from beta. Maybe Nokia will find a way to combine their functionality in a single app, or maybe the release of Live View is a sign that World Gaze will be abandoned.
We'll have to wait and see about that. Now feel free to follow this link and get a taste of the Live View beta. As you could imagine, a Symbian smartphone is required for that.