The Nokia Amber update is now seeding globally and brings lots of improvements, including the Nokia Pro Camera app to the Lumia 920, 925 and 928.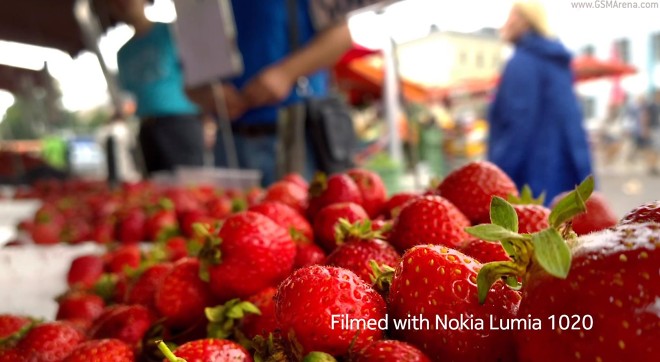 Pro Camera debuted on the 41 MP beast cameraphone, the Lumia 1020 and we've already seen the impressive amount of control it gives you over the camera settings.
To highlight the advantages of Pro Camera Nokia has released a heap of videos, which focus on different aspects of the app.
The first is a tutorial on Focus and Bokeh, which shows how you can adjust focus on the Lumia 1020 (and now 920, 925 and 928) and produce a nice bokeh effect.
Next up is a feature that needs the larger and high resolution sensor of the PureView Lumia 1020 – Zoom and Reframe. It allows you to zoom in on a subject and snap a photo but then later on come back to the photo via the Pro Camera app and actually zoom out. The app captures the entire scene and saves it for you so that you can change your framing later. That won't be as effective when used on the rest of the Lumia family with their conventional sensors, though.
The ISO and Shutter speed video shines a light on the degree of manual control you get with Nokia Pro Camera. It allows you to tweak both ISO and Shutter speed in order to get decent images in unfavorable light conditions but also warns you if you've gone too far and your current settings might produce a poor image.
Low Light and Long Exposure gives an insight into making Bulb exposure images. Even with optical image stabilization on the Lumia 1020 you'd still need a tripod for this, of course. The Nokia Pro Camera allows you to set a longer exposure and achieve cool effects such as light trail.
And finally we get a brief history of photography video.