Aluminum construction and OIS camera of the Nokia Lumia 925 got the most attention when the new WP8 flagship was announced, but the screen is pretty interesting too. It's an AMOLED display like the Lumia 928 has and not an LCD like on the Lumia 920.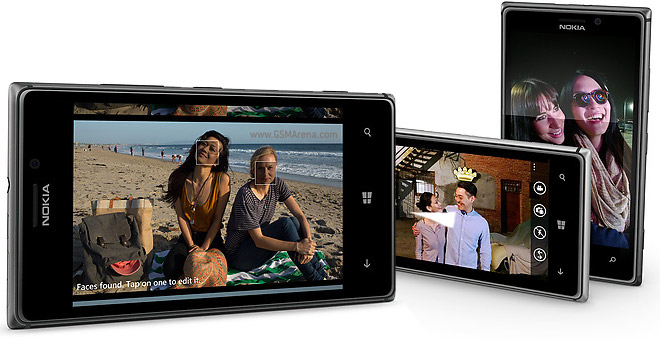 Besides the slimmer profile allowed by AMOLED, there is custom software to make sure you have the display set up just the way you want it.
The Nokia Lumia 925 comes with the Lumia Colour Profiling app, which can tweak the color saturation of the screen using a slider that can be set to 11 different positions. You can also tweak the white balance to cool, neutral or warm. Samsung has a similar setting on its Galaxy S4 flagship, but with fewer options.
The Lumia 925 screen is very bright, especially for an AMOLED. It goes up to 600nits, while the Galaxy S4 screen tops out at around 400nits.
This brightness helps with the sunlight legibility, which is further enhanced with Nokia's proprietary ClearBlack technology. AMOLED displays can be laminated to the glass (Gorilla Glass in this case), which eliminates the air gap found in some LCDs. That makes the display unit (and in turn, the phone) thinner and reduces the reflections further improving sunlight legibility.
Nokia's proprietary screen software also has a special mode that uses an algorithm to enhance the display image for readability outdoors.