The Nokia Suite application is available for download over at the official Nokia support page. After a one month beta period the application is out dropping the Ovi nametag and adding a few other goodies too.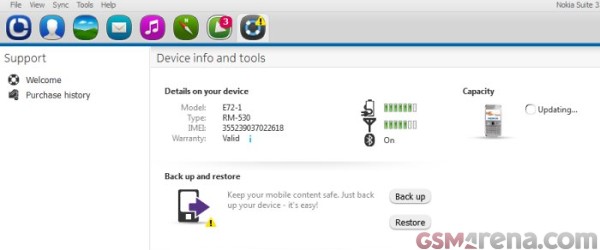 Here's the changelog of the application.
• The application has a refreshed look and feel
• The new Support view (shown below) offers info and help with using Nokia Suite and your phone
• The Support view helps make sure you have enough free space on your phone
• The improved sync log shows you what has changed during syncing
• Software updates for your phone software and phone applications now run more reliably
• Nokia Suite doesn't anymore run the MPlatform.exe process – we've removed that from our architecture. You'll see MPlatform.exe still running, if you have Nokia Ovi Player installed on the same PC
The Nokia Suite is available for Windows XP, Vista and 7. Hit the source link for download instructions.