Nokia has just announced the phone it teased this Monday: the new Nokia Asha 210. It's a feature phone with a hardware QWERTY and a taste for social networking. The 210 is the first phone with a dedicated WhatsApp button, which will be swapped out with a Facebook button in some markets.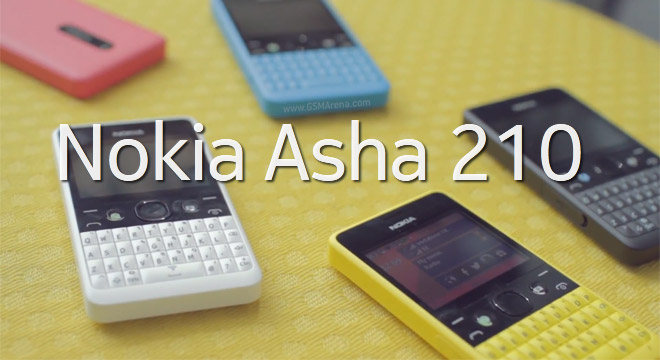 Nokia released a hands-on video that goes over the headlining features of the Asha 210. For example, all 210 phones will come with WhatsApp, Facebook and Twitter integration regardless of what function the hardware button has.
The hardware camera key can start the 2MP shooter even when the phone is locked and the software will use voice prompts to help you get a well framed self-shot (since there's no front-facing camera). Check out how that works in the video:
The Nokia Asha 210 has more going for it, including a dual-SIM version with Easy-Swap (simple hotswapping for SIM cards). The price tag is a modest $72 before taxes and subsidies.